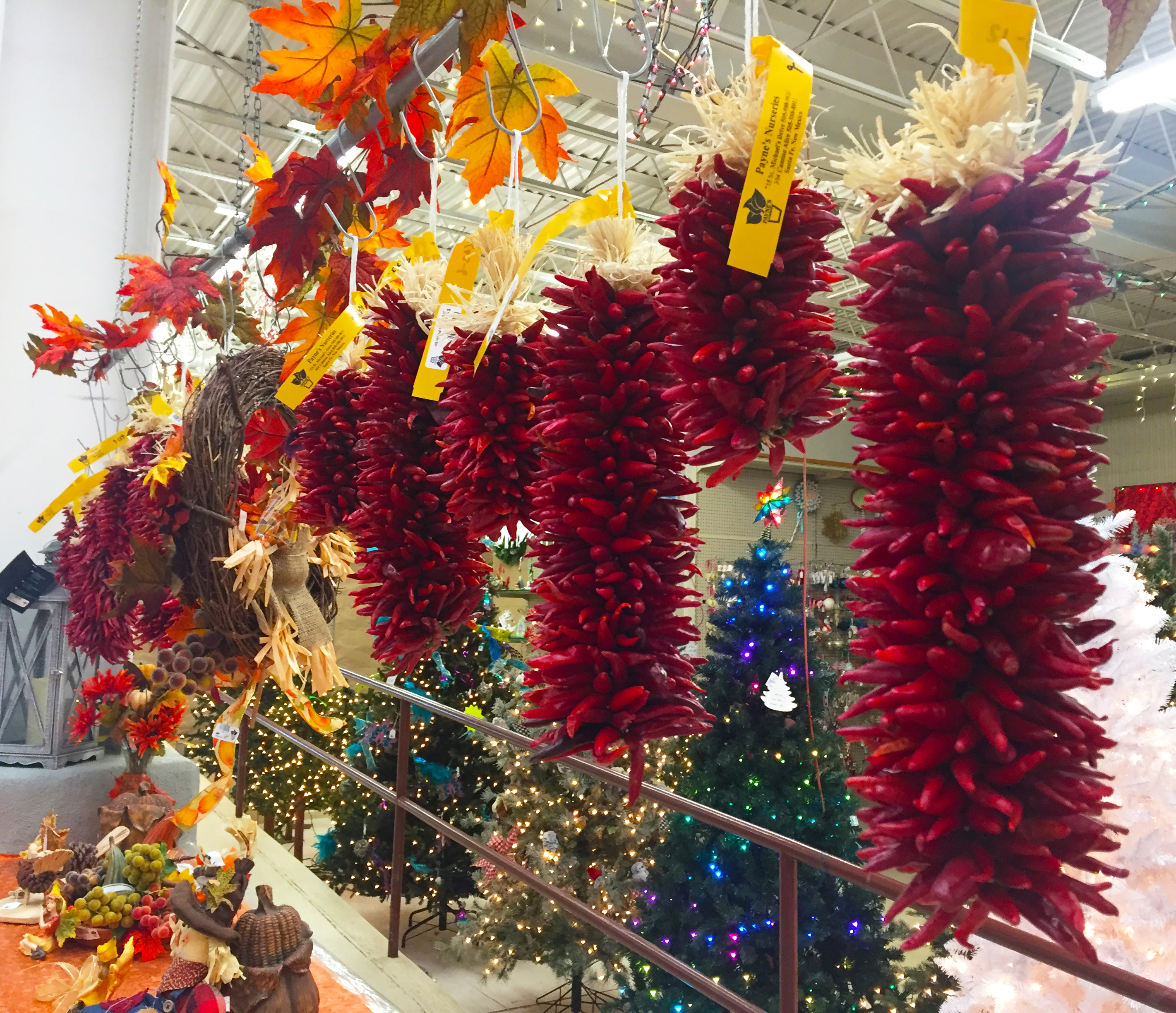 From 1′ to 4′ Chile Ristras and Pequin ristras and chile wreaths!
We just received another large shipment of beautiful, handmade ristras!
Hurry in because these Ristras are going fast! The last shipment ran out within days.
Stop by the South location on St. Michael's Dr. for a beautiful
selection of fresh Ristras, grown and hand-made right
here in New Mexico! There are four sizes to choose from!
As we've mentioned before, these handmade Ristras are not sprayed with any
products/chemicals and are perfect for using in your culinary creations.
HURRY IN! RISTRAS MAKE GREAT HOLIDAY GIFTS!