BLAZE – THE ORNAMENTAL PEPPER!
These are pretty to look at, but super hot to eat.In Stock at Payne's!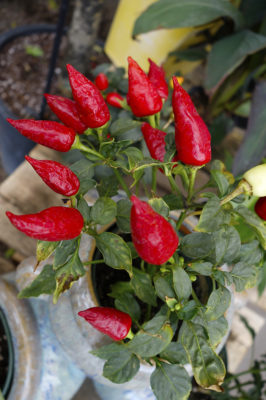 SHARE YOUR PLANT OR LANDSCAPE PHOTOS!
We would LOVE to see how our plants look in their new home in your gardens and landscape.Please keep sending in your photos.

You Could WIN a $25 Gift Card! If you have a photo taken of plants in your landscape that contain interestingflowers, trees or shrubs – please send it to info@paynes.com! If your photo is chosen, and used in our e-newsletter website or other marketingmaterials, then you will receive a Gift Certificate from Payne's for $25!Please make sure to give us your contact information in your email.