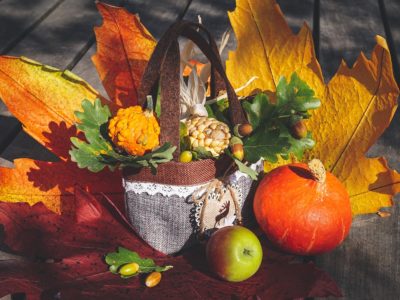 October Perennials – Check, repair, or replace faded or broken garden labels. Divide and replant peonies and iris if you haven't already.
October Pests & Diseases – Cut grass and weeds around your shrubs and trees (rodents nest in weeds and might chew into the trunk deep enough to cause damage). Clean up all plant debris and, if possible, compost it.
October Planting & Transplanting – Continue to plant container-grown trees, shrubs, vines, perennials, and biennials this month. The seeds of perennials, biennials, and cool season annuals may be sown outdoors now.