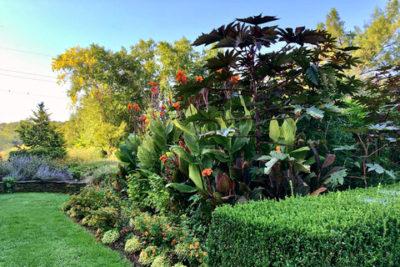 It's time to decide: Should you bother trying to save the plants you've been laboring over all summer or just buy replacements come spring?
Here's what to know:
Take some cuttings. Rather than carrying annual pots indoors for winter, do this well before the first frost. First, pinch off any flowers or buds. The length of the cutting should average two to three inches. Certain cuttings root readily in water, but a cell pack filled with potting soil is better. Mist regularly or put a plastic bag over the cell pack to make a mini-greenhouse. Fast-rooting cuttings like coleus and sweet potato vine can be potted up to larger containers.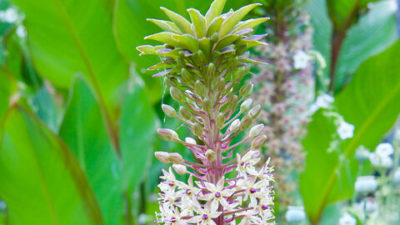 Stash dormant bulbs and tubers. When frost hits the aboveground parts of summer flowering bulbs, like Dahlias and Gladiolas, cut the plant back to the ground and dig carefully. Lay in an airy spot out of the sun for several days. Put in a rodent-proof, frost-free space with a temperature of about 40 degrees, dark and not damp.
Treat some as houseplants. Cane-type angel wing Begonias,Tradescantia, flowering maple (Abutilon) and Geraniums are good winter houseplants. Allow the soil to dry between waterings. You don't want to push active growth. For your geraniums, first cut off any flowers … then move indoors in a bright place with direct sun, for example a southern window.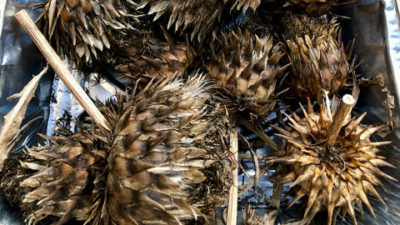 Save some seed. Annuals are good candidates for seed-saving. The goal is to find mature, ripe seed. Let the seed dry for a few days to a few weeks then store it in a cool, dry and dark place, in labeled baggies or envelopes.

Say farewell, my lovely …Compost non-hardy plants and those prone to insect infestations, like Petunias, Calibrachoa, heliotrope, Bacopa, Lantana, Fuchsia and Dichondra. Buying new ones in the spring will be easier.