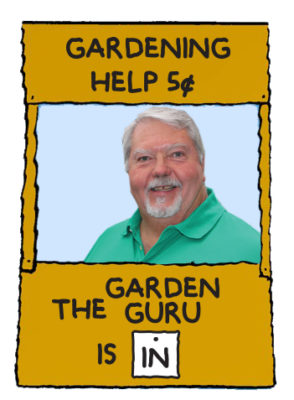 ARE FRESH HERBS A GREAT WAY TO KEEP YOUR THUMB GREEN DURING THE LATE FALL/WINTER MONTHS?
ANOTHER GREAT QUESTION?
The Garden Guru said gardeners should never stop gardening – especially during the winter months. So why not grow your own herbs. Lynn said that growing herbs indoors is easy! Stop by Payne's Nurseries and ask to see our herb selection. Payne's has about 15 to 20 different varieties of herbs — the common ones, being Chives, Parsley, Sage, Rosemary and Thyme … we've all heard that one before!

There's lots of recipes that call for a garnish of fresh Chives or fresh Parsley and they're simple to grow in a sunny window! Listen to Lynn's tip to find out how to make your herb garden a success!
CLICK HERE TO LISTEN TO THE GARDEN GURU'S
ARCHIVED RADIO SHOW ON THIS TOPIC.
IN STOCK ALERT: we received a new shipment of Baby Blue Austrian Pine, Alberta Spruce and Dwarf Conifers. Come see what we have in stock.