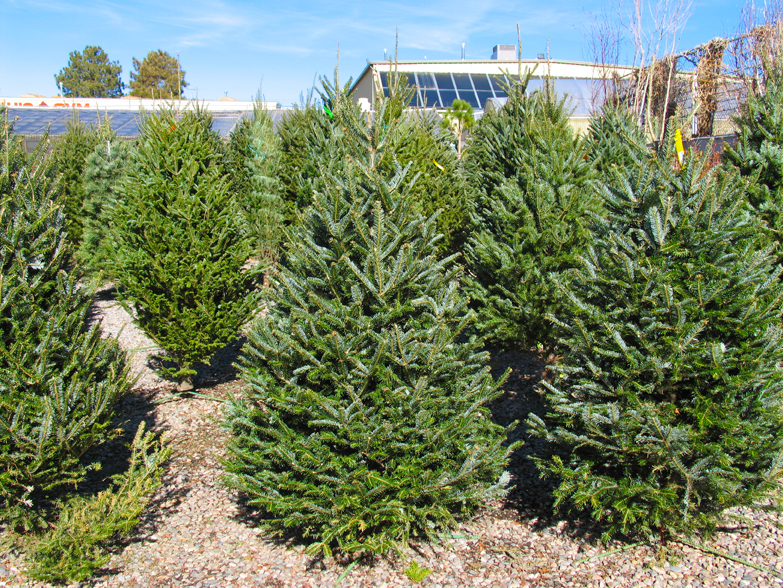 WE CARRY ONLY THE BEST FRESH CUT, LIVE TREES and "PERMANENT" TREES (AKA "artificial") AND THEY ARE GOING FAST!
Our top-quality fresh cut and live trees have arrived and they will sell quickly! When we re-open, stop by either location for your awesome tree.

The live trees (in containers) come in several varieties, ready to plant after Christmas. Planting instructions are available. 
We'll have a few cut Christmas trees available for you such as
Noble Fir and Fraser Fir.

A nursery is really the best place to get your cut or live Christmas tree this year!