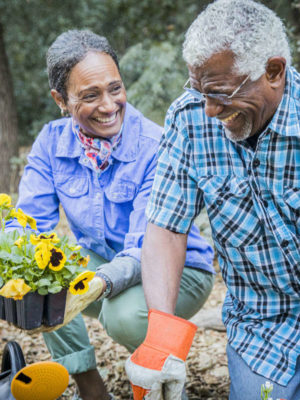 By Mark Wolfe with Bob Vila . com
Gardening is a wonderful way to manage stress and enhance wellness, and this past spring gave many the opportunity to reconnect with their gardens or nearby green spaces.
In 2021, gardening will continue to provide a creative outlet. There will be a lot of interest in cultivating a backyard oasis, whether people are heading back to the office or continuing to work from home. Yards and indoor spaces need to be "Zoom-background" ready, hands-on learning zones to keep kids entertained, and space for adults to unwind as well.