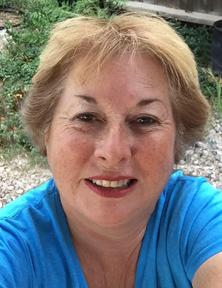 JANUARY in the GREENHOUSES!
The Easter lilies are growing on schedule. The Hydrangeas have been planted. We have three colors, Pink, White and Blue. We have also added a group of cacti and succulents.

The main crop in January is, of course, the zonal geranium. We start the spring season with approximately 8,000. As the season progresses, we also grow Ivy geraniums, regal geraniums and scented geraniums. When we begin to sell out of our home-grown zonal geraniums, we start shipping them in from outside vendors. Geraniums are one of the staples we must always have on hand for spring and summer sales. They are very drought tolerant and look amazing against our turquoise skies and adobe homes.

The term geranium is used mainly in the United States. In other parts of the world they are referred to by their botanical name 'pelargonium'. Geraniums have a history going back to the 1700s. Who knew such a popular plant grown centuries ago continues to hold a place in today's gardens.
STAY HEALTHY AND SAFE. HAPPY GARDENING!