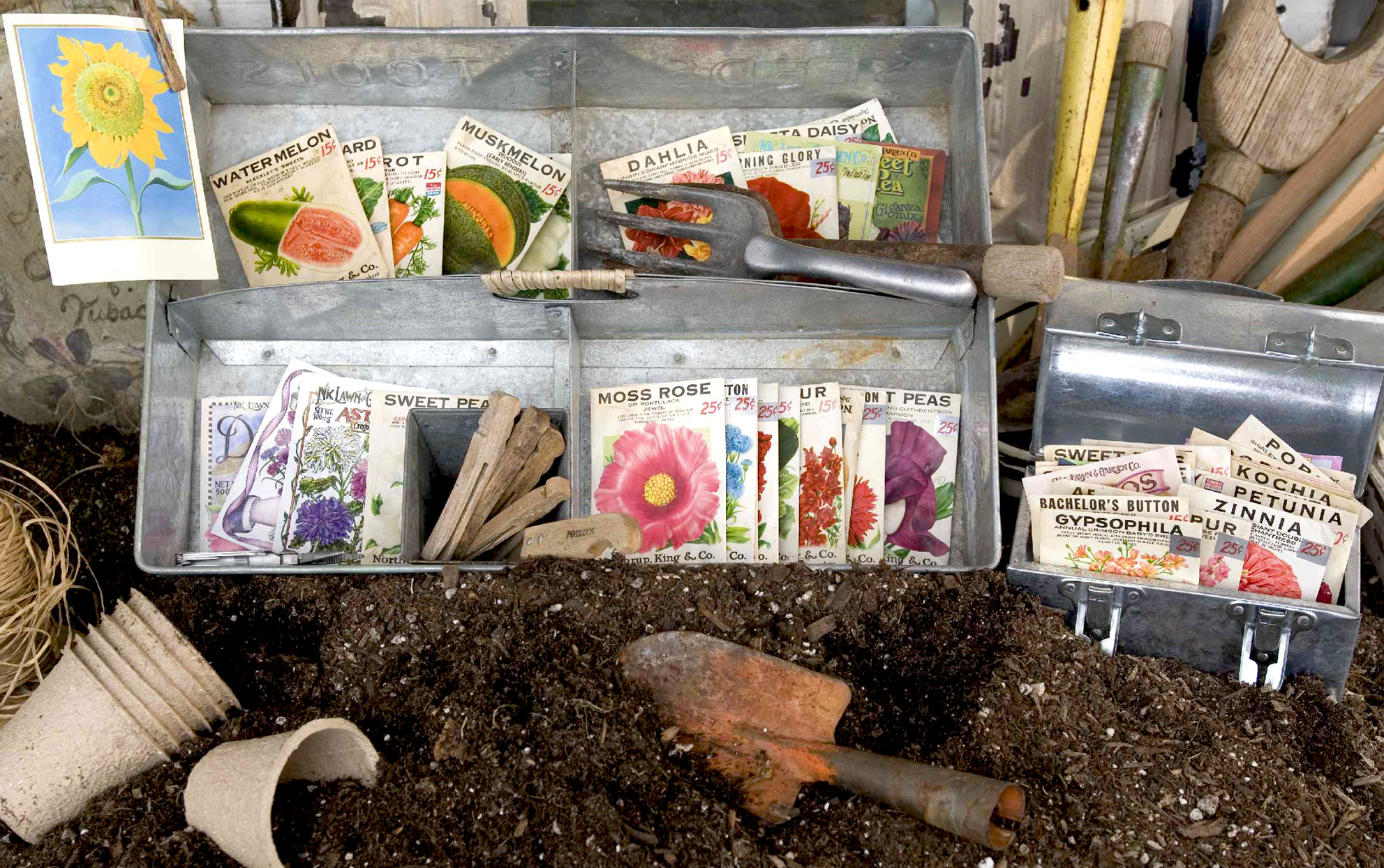 By Lynn Coulter – Better Homes & Gardens
You might not be able to get your favorite varieties, but that could be an opportunity for trying something new.

I'm not surprised when I can't find disinfectant sprays, hand wipes, and toilet paper in stores anymore. But with spring coming up, I noticed that the blue morning glory seeds I wanted to grow around my mailbox and the heirloom Italian tomato variety I always use to make sauce are already out of stock at the small seed company I usually order from.
During this past year's pandemic gardening surge, seed buying spiked as much as 300 percent, causing many varieties to sell out early in the season. Now I'm wondering if many seeds will be hard to come by again this year.

Even though "gardening went off the charts" last year, there's no need to worry about the seed supply now, says Mike Lizotte, president of the Home Garden Seed Association and a managing partner at High Country Gardens, American Meadows and Landreth's Seeds. "I've been in this industry over 30 years," Lizotte says, and "there's been a surge in demand most of us have never seen." That demand shows no signs of slowing down in 2021 for all types of seeds from veggies and herbs to flowers, but suppliers have anticipated this and prepared for it. "I'm pretty confident in saying there won't be shortages, but the sooner you purchase, the better," Lizotte adds.
You should be able to find plenty of seeds to buy this year, as long as you keep an open mind and don't get discouraged if you can't find the exact seed variety you're looking for. Certain varieties might sell out, and producing more seeds isn't like manufacturing more toilet paper. If your favorite heirloom tomato seeds are out of stock, try a different one. "You might find cool and unique varieties to grow," Lizotte says.
No one anticipated the demand would continue to this year quite like it is.
CLICK HERE to read more!
———————————————————————————–
TJ's TIP: GOOD NEWS! As of now, Payne's has plenty of 2021 SEEDS in our RACKS! Stop by and check our your