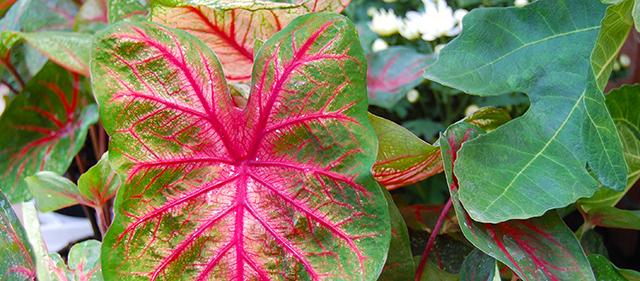 SAVE 20% OFF ALL TROPICAL HOUSEPLANTS,
POTTERY AND POTTING SOIL!
PLEASE SIGN UP FOR OUR NEWSLETTER FOR THE COUPON!
Hurry in today and create your own indoor paradise! Now's a good time to stock up on indoor plants since it's a proven fact that they are natural air purifiers and make your indoor environment healthier!

Payne's can help you make your own indoor paradise with bright, colorful houseplants in beautiful new pots such as bougainvillea, cactus and bromeliads. Take home these plants that are good for you in many ways.