PATIENCE IS A VIRTUE!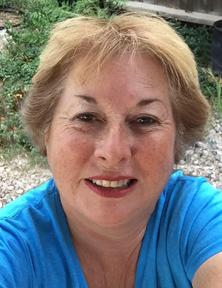 The ability to wait calmly; the capacity to accept delay. In the greenhouse we try to stock a variety of sizes of pots with flowers since our spring frost sometimes lingers until May 23rd. This year has been unusually warm with all the fires around us. Customers pre-order Moss baskets, 12" Baskets and 10" Baskets so that they can be ahead of the game having flowers in bloom as soon as the weather warms up. Many individuals want instant gratification. The bigger the better.
But for those willing to wait, much can be achieved with 2 4-packs of flowers at $3.49 to $4.49 per pack. We get customers coming in for salvias to attract the hummngbirds, snapdragons as they can handle the cold and cosmos. Who does not love Cosmos. 
The planter below is about 40" long and 10" wide. Last year, my husband, planted a four pack of profusion zinnias. These filled the box and bloomed from the start of July until our first freeze. My advice: if you go big in the beginning, don't forget to add some small stuff for later. You will be surprised!