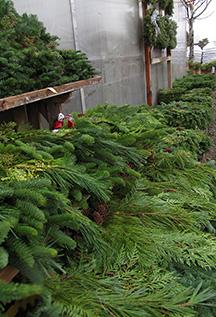 If you will be trimming branches or removing an entire evergreen tree in November or December,PLEASE DROP OFF the branches at either Payne's location so that we may recycle them into Holiday decorations as seen above!

Evergreen trees include Piñon, Juniper,Spruce,
Fir, Ponderosa Pine and Cypress.

Thank you very much for helping us recycle
your unused branches into something beautiful!