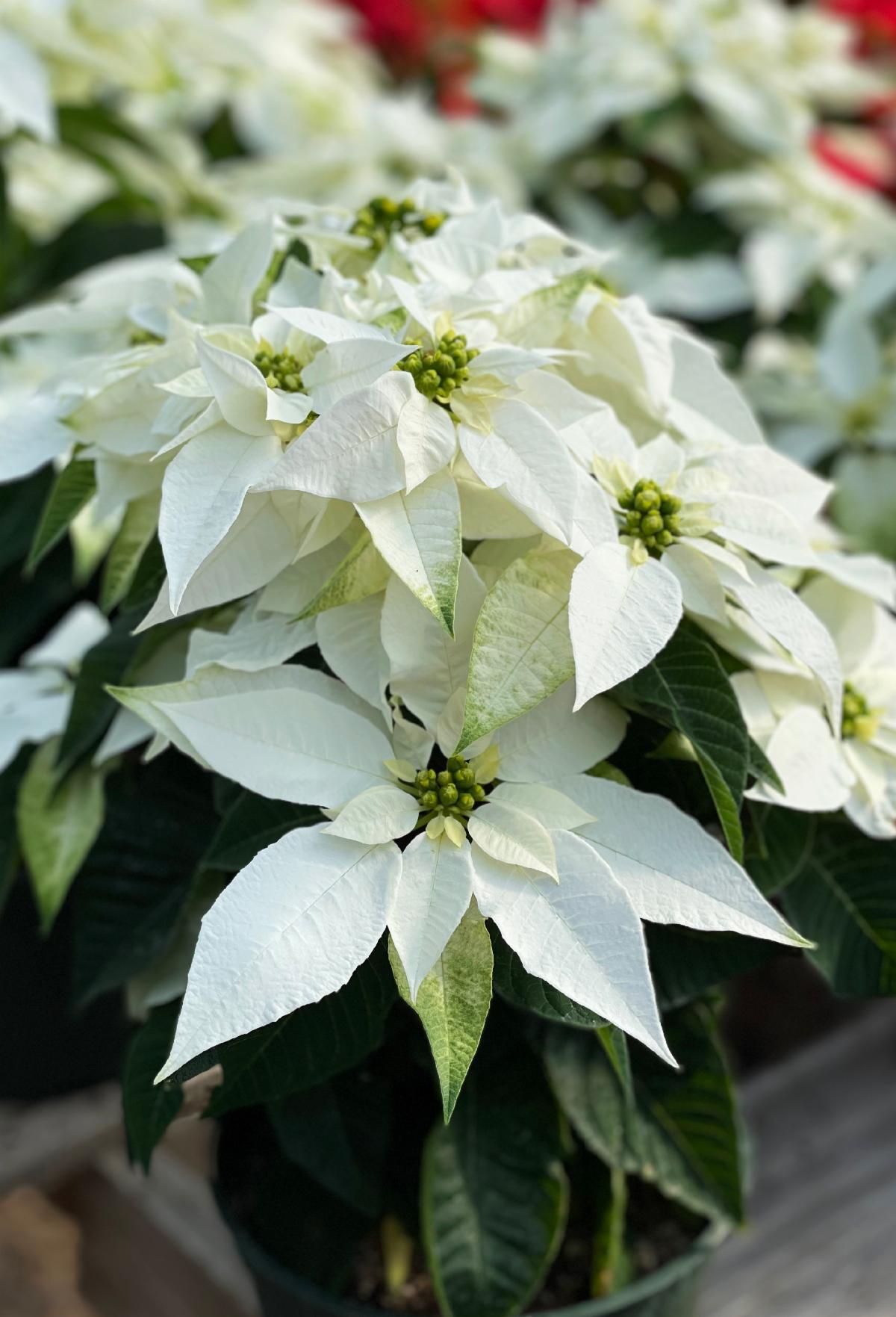 PHOTO OF THE WEEK!
PRINCETTIA WHITE
One of Payne's 23 Varieties of our 2023 Poinsettias!
—————————————————-
SHARE YOUR PHOTOS! Please keep sending in your photos.
You Could WIN a $25 Gift Card!
If you have a photo taken in one of our greenhouses or of your own garden orlandscape that contains products from Payne's, please send it to info@paynes.com!

If your photo is chosen, and used in our e-newsletter website or other marketingmaterials, then you will receive a Gift Certificate from Payne's for $25!Please make sure to give us your contact information in your email.