VALERIE … PAYNE'S VERY OWN MARTHA STEWART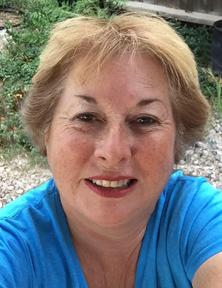 My mom was one of those ladies who clipped interesting articles from newspapers and magazines and saved them for all eternity. I inherited that box of articles. Well it appears I 'did not fall far from the tree' as they say. Most of the articles are about gardening, crafts and cooking, all the things I enjoy. One of the articles that I came across was written in 1977 by Margaret Johnson. Ms. Johnson wrote a gardening column for the Santa Fe New Mexican.  
In the article she discusses making your own wreaths for the holiday season. She talks about wreaths made of fresh greens, dried flowers or 'della Robbia' which are wreaths decorated with fresh fruits and other edibles.  The one that caught my eye was a wreath made with computer punch cards. I do remember making these. In my previous jobs, I remember stacking hundreds of these cards in a machine to address envelopes for large mailings. It only took HOURS to print the envelopes instead of days on an electric typewriter. Imagine that! Now they can be done quickly with today's computers.
If you do not have time to make your own wreath, we here at Payne's have a large assortment of artificial and fresh wreaths to choose from. Come and see what we have to offer.
HAPPY GARDENING!