WE HAVE RISTRAS IN STOCK! Gorgeous FRESH 1 and 2 FOOT RED RISTRAS are currently available at the  SOUTH STORE!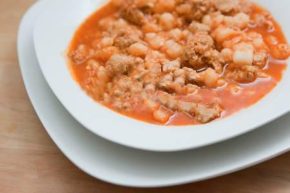 PAYNE'S handmade Ristras are not sprayed with any products or chemicals and therefore are perfect for using in your culinary creations. 
Make sure that your Ristra hasn't been sprayed with pesticides or preserved with chemicals such as lacquer. Many times, vendors spray the Ristra to make it last as an ornamental feature or for decoration and therefore not recommended for eating.