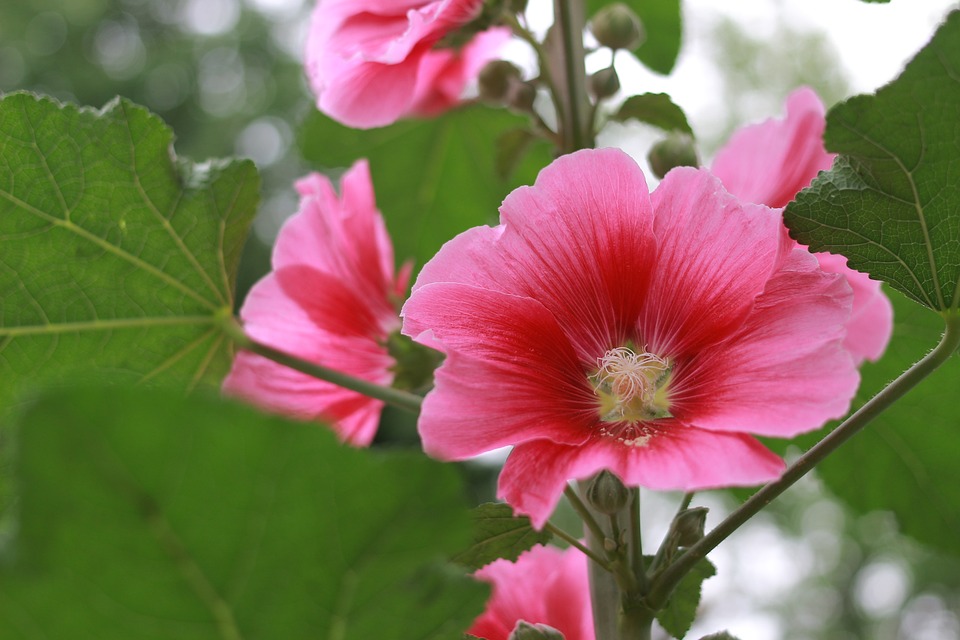 … these FUN FACTS about ROSE OF SHARON?
The Rose of Sharon has a third name, which comes from its trait of being a steadfast flowering tree or shrub (you can find it listed as both). The "Hardy Hibiscus" isn't as "pretty" a name as Rose of Sharon, but it seems to describe the flowering plant much more accurately.
Also, it is hardy because it is known to stand up to high winds and even survive flooding. It's a very sturdy plant with a desire to thrive and survive, as long as it has warm weather (and it's good in hot weather, whether it's dry or humid).