… these 5 FUN FACTS about Forsythia?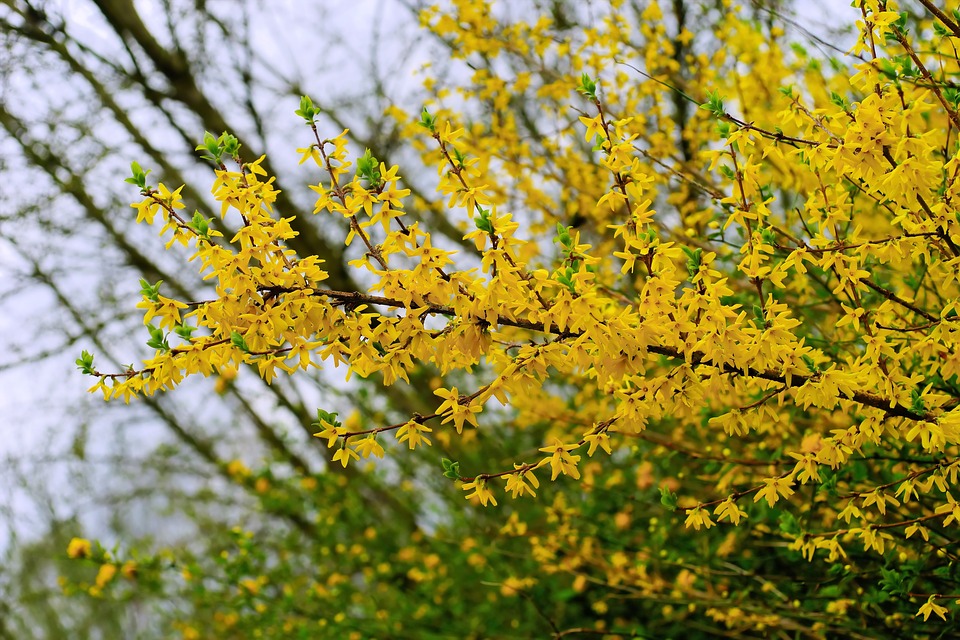 1) Forsythia is named in honor of William Forsyth, one of the founders of the Royal Horticultural Society.
2) Native to China, the pretty yellow flowering bush was discovered by Robert Fortune, a great 18th century plant hunter.
3) Fortune was sent to China by the Horticultural Society to find blue-flowered peonies and tea plants and to investigate the peaches growing in the emperor's private garden. In addition to forsythia Fortune found and later introduced many exotic and beautiful plants to Europe.
4) In traditional Chinese medicine forsythia is used to detoxify the body and treat colds and fever.
5) All flowers have a meaning. The Victorians used flowers as a symbol to express their feelings. The meaning of forsythia in flower language? Anticipation.
Source: katiepickardfawcett. wordpress .com