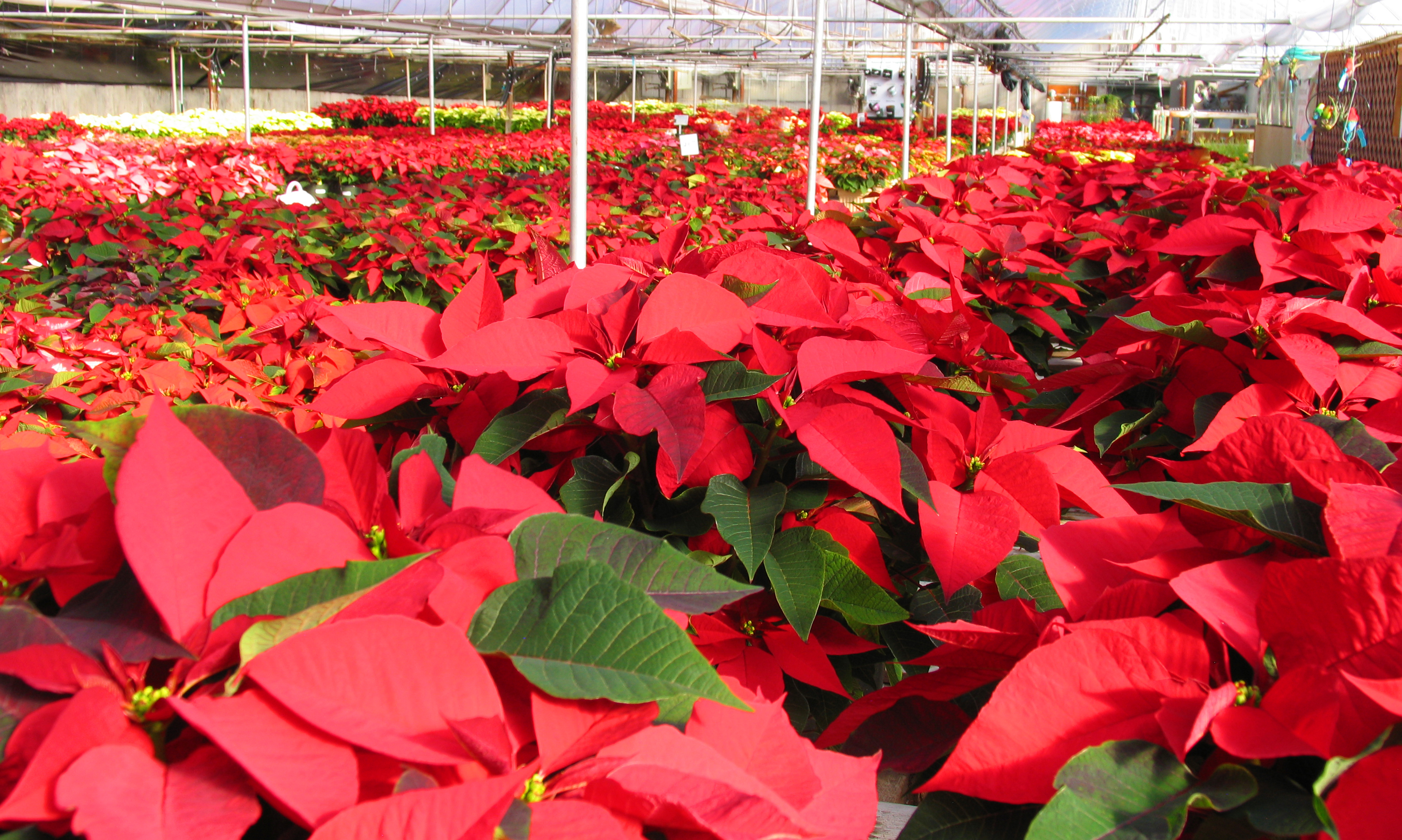 …these FEW FACTS About POINSETTIAS?
There are over 100 cultivated varieties of poinsettia.
In warm climates the poinsettia grows outdoors as a winter-flowering, leggy shrub about 3 meters (10 feet) high; as a potted plant in northern areas it rarely grows beyond 1 meter (3.3 feet).
The plant bears dark green dentate leaves that measure from 7 to 16 centimeters (2.8 to 6.3 in) in length.
The colored bracts — which are most often flaming red but can be orange, pale green, cream, pink, white, or marbled — are often mistaken for flower petals because of their groupings and colors, but are actually leaves.
HAPPY HOLIDAYS!