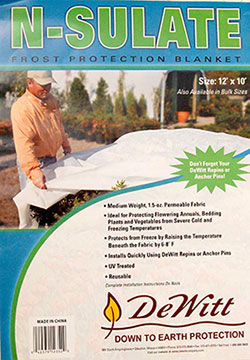 The GARDEN GURU (AKA LYNN PAYNE) says to cover up your tender plants! It looks like our beautiful Fall weather is gearing up to FREEZE.
According to local weather reports, we will see a frost in Santa Fe and Northern New Mexico as early as Sunday evening.
Freezing temperatures will probably continue through the next week.
Bring in any tender vegetation into the house and cover up any plants that you have outside with covers. Protect your plants with frost protection blankets available at both locations. Stop by today!