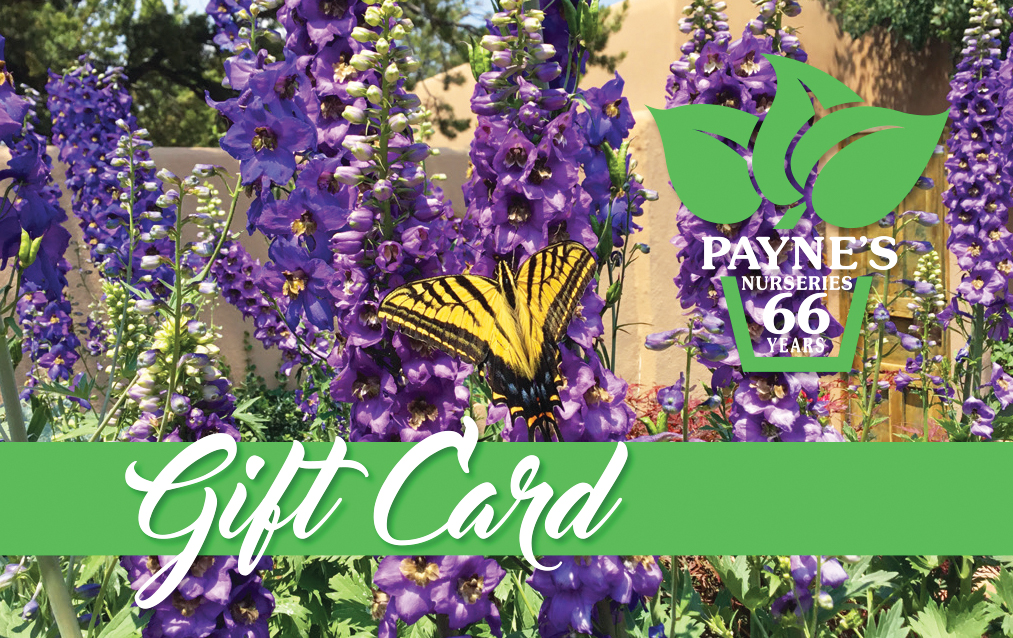 Payne's Nursery Gift Cards
are available for any amount
and never expire.
To purchase a GIFT CARD, come in to — or call —one of our Garden Centers (South 505-988-9626, North 505-988-8011).
From seeds to bedding plants to pruning shears, gardeners love gift certificates because they can get exactly what they need. Non-gardeners love gift certificates to use in our Garden Centers for yard and home items such as  tropical houseplants, sun hats, gloves, bird feeders, colorful watering cans, and much more.