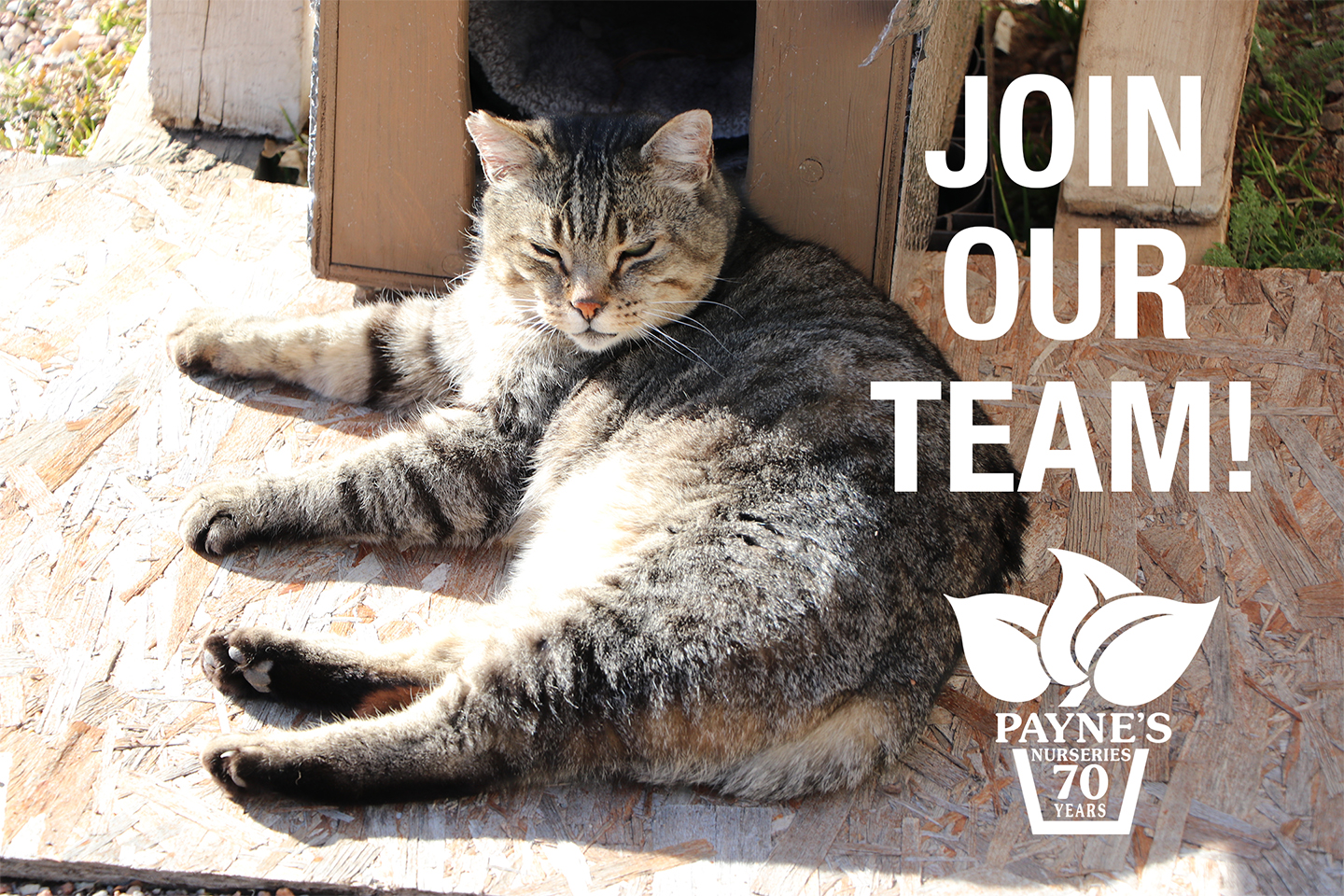 Payne's proudly employs some of the best people in the horticulture industry. We value teamwork, camaraderie, fresh ideas, and hard work.
We are very proud of our employee loyalty — many of our team members have been with Payne's for more than 40 years. We offer a positive work environment, competitive wages, and the chance to work with exceptional people and plants in some of the best greenhouses in New Mexico.
Right now, Payne's Nurseries is looking for some energetic individuals who love to be around plants and have a real LOVE of gardening! Each position has specific requirements … so apply now and see what best fits your qualifications!
Here are the positions currently available. If you are interested, please download the application below and bring it to either Payne's location.
ACCOUNTING/OFFICE MANAGER
CASHIERS
GREENHOUSE PRODUCTION
NURSERY YARD SALES