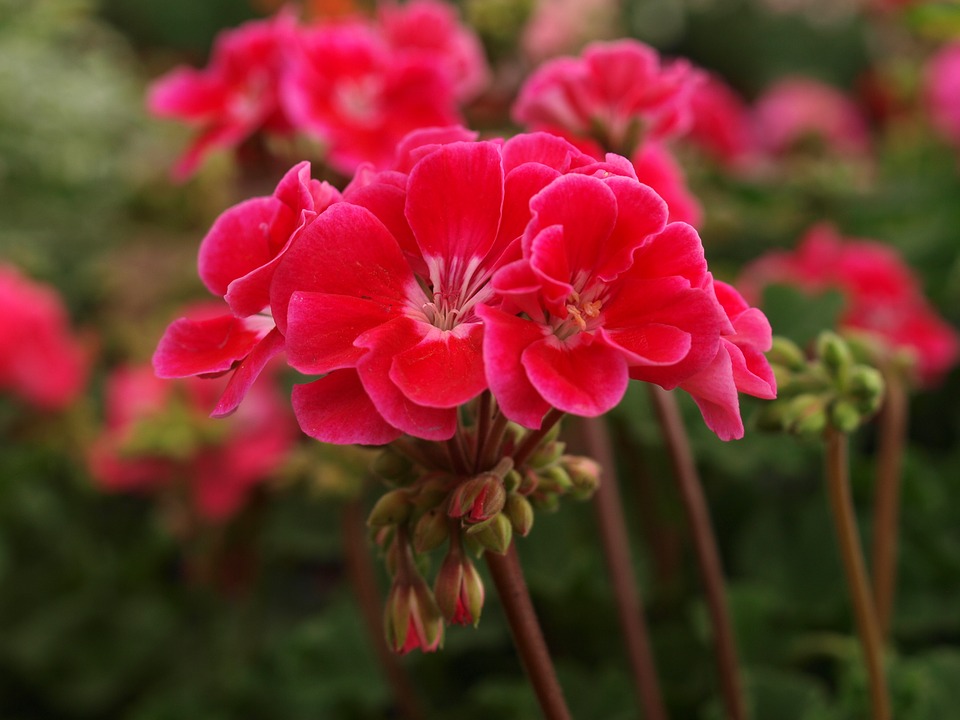 … these FUN facts about GERANIUMS?
Pelargoniums or Geraniums are evergreen and can also survive in drought and strong sunlight, and the shape and texture of the leaves vary significantly, depending on the species.
Pelargoniums have 5-petalled flowers, which are distinguished by colours and patterns; with two petals at the top and three below.
Some species of pelargoniums have useful perfume-smelling scents, including mint, rose, fruits and spices.
Most pelargonium flowers and leaves can be eaten, and they are used in the flavouring, of primarily, desserts.
Pelargonium oil, extracted from scented leaves, is sometimes used as a relaxing agent, while parts of the plant can be used to treat sicknesses and injury.