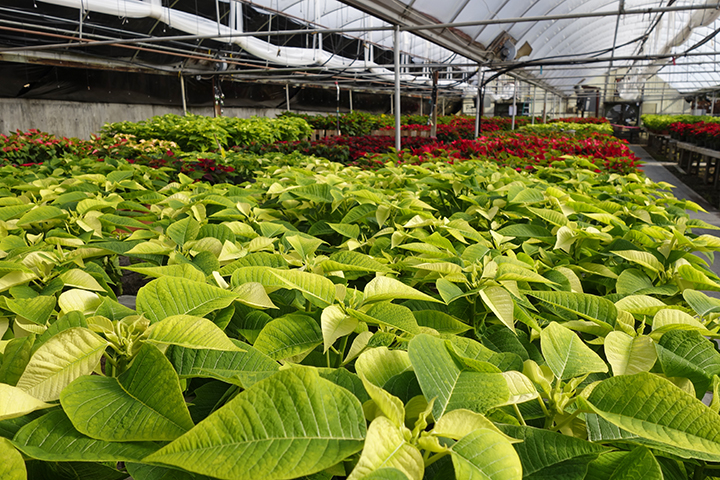 Why Buy Locally-Grown Poinsettias?
Payne's greenhouses are bursting with homegrown poinsettias ready for holiday decorating. For the same reasons it's important to buy locally grown foods, it's important to buy locally grown plants. Because Payne's Poinsettias have been growing right here in Santa Fe since early July, they are acclimated to Santa Fe's light and climate.
Payne's Poinsettias are hardier, larger, fuller and will last longer than store bought plants.
TJ's TIP: Stop by and place your Poinsettias order today. Hurry because they sell out!
Gift wrapping for a small fee and local delivery is available.