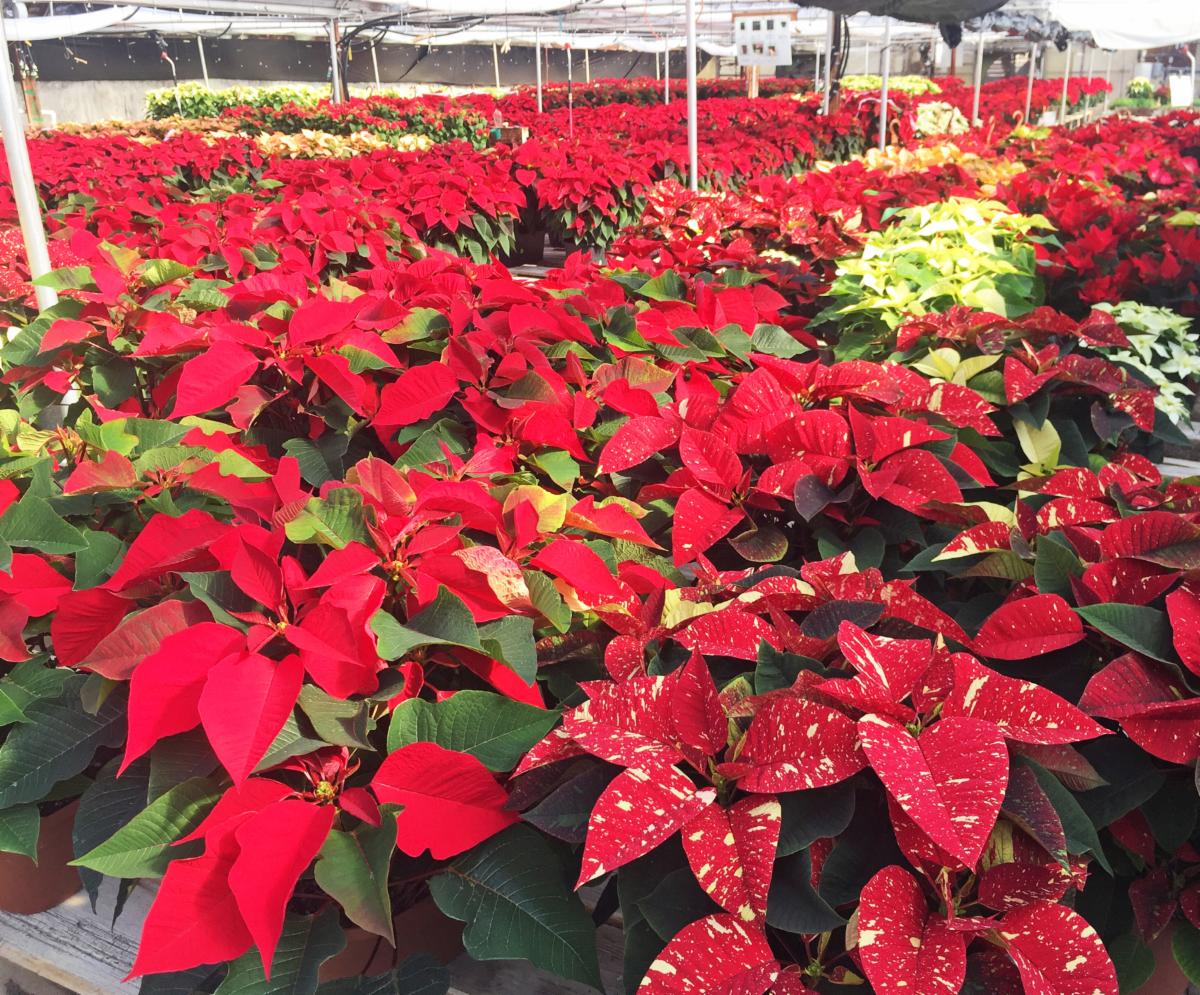 Payne's has 22 Varieties and Colors of Poinsettias for 2021!

Why buy locally grown poinsettias? 
For the same reasons it's important to buy locally grown foods, it's important to buy locally grown plants. Because Payne's poinsettias have been growing right here since early July, they are acclimated to Santa Fe's light and climate. They are hardier, larger, fuller and will last longer.

Gift plant wrapping is available from $1.50 per plant depending on size.

Below are a few of our varieties to choose from — if you want the more unique colors such as white or pink … you should stop by or reserve your poinsettia — because those go quickly!