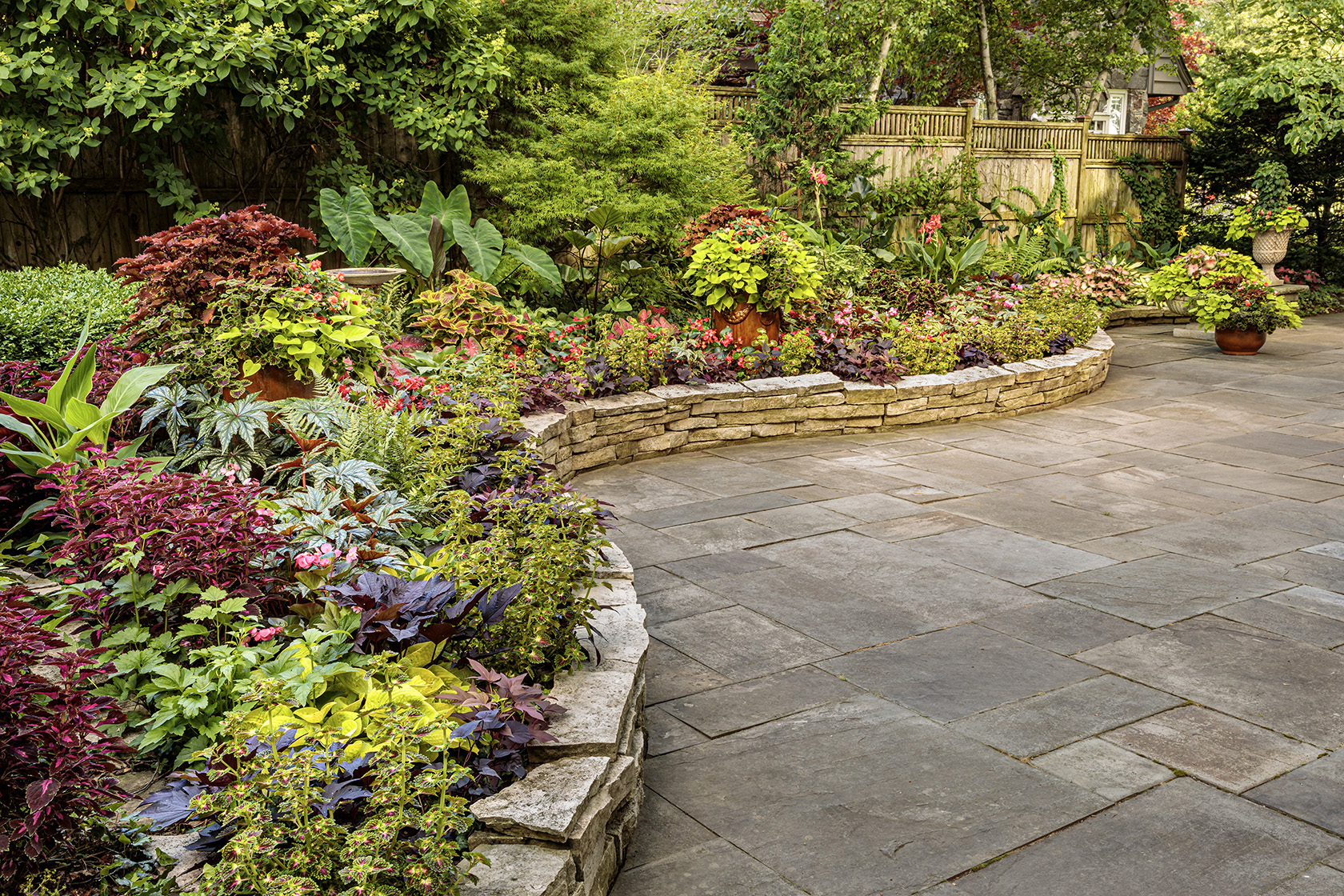 By Susan Martin, Proven Winners
Photos courtesy of Proven Winners

Wondering how to make your garden look and feel more tropical? We're sharing some ideas for tropical garden design elements in this fun article.
We would all love to take a tropical paradise vacation, but if hopping on a plane to Hawaii isn't in your near future, consider designing your own tropical garden right at home. Tropical-themed gardens can be grown in any region of the country by adapting the plant palette to fit a few key themes which we'll show you below.

Cultural Considerations for a Tropical Garden
Before you begin, there are a couple of cultural considerations to keep in mind when trying to make your garden look and feel more tropical.
First, tropical plants thrive in warm, humid conditions. If you live in a cooler climate, wait until after your last frost date (which is May 15 in Northern New Mexico) to plant your tropical garden. In warmer areas, some tropical plants can grow nearly year-round.
Second, many tropical looking plants don't just crave humid air — they also want the soil to be consistently moist. Site your tropical garden near the hose or sprinklers, or plan to use self-watering pots or drip irrigation to keep your plants happy.

Ten Common Elements of Tropical Gardens

Use bold foliage.
Bold, flamboyant foliage, as well as an exuberant mix of textures, leaf sizes and shapes are the hallmark of a tropical-themed garden. Think of what you might see if you walked around a park in Florida. Understory plants with broad, bold leaves like caladiums receive relief from the hot sun by the tall trees and swaying palms overhead.
You can create a similar look in your own tropical garden by creating layers like you see in these photos. Your shade may not come from palm trees, but a colorful patio umbrella or towering oak can be just as effective.

Surround yourself with plants.
Part of the appeal of tropical gardens is their jungle-like atmosphere which transports us mentally to a more tranquil, oxygen-rich space. Surrounding yourself with plants, whether you use pots on your patio or garden beds filled with fantastic foliage and flowers, is a key element of making your garden feel more tropical. Imagine resting in this chair, surrounded by gorgeous plants (featured is our Brick Road recipe), looking out into your flourishing garden. Can't you just feel the day's stresses melting away?

Include a water feature.
Water is an essential element of every tropical garden. If you imagine walking through a rainforest, the sound of raindrops or a trickling stream would have an instant calming, cooling effect. The same is true of the backyard tropical oasis you are creating. Water features can be as small as a tabletop fountain, as grand as a large pond with a waterfall, or anything in between.

Use extra-large containers.One of the ways to create the lush atmosphere of a tropical garden is to use oversized containers in your outdoor living areas. Abundance is a key element of this garden style. Choose containers that are at least 18" in diameter and fill them to the hilt with boldly colored and textured plants.

Dot a few tropicals in and around the garden.
If going big with extra-large containers isn't in your budget, consider adding a few tropical plants in key places that you tend to view or pass by often. If you can only plant a few, be especially mindful of choosing plants that have instant impact with their bold foliage or vibrant flowers.

Use a warm color palette.
Have you ever noticed that many of the most iconic tropical plants like hibiscus, cannas, crotons and bromeliads all bloom or have decorative foliage in warm colors like red, pink, magenta, orange and sunshine yellow? Cool blue tones tend to come from natural elements like the ocean or sky instead of from flowers in a tropical garden. When choosing plants for your design, focus on those that fit a warm color palette. You can even paint your containers to match. In this picture, we enhanced plain wood flower boxes with tangerine orange paint suitable for outdoor use.

Bring in the hummingbirds and butterflies.
What could be more beautiful and relaxing in your tropical garden than watching butterflies and hummingbirds? Choose the blooms they can't resist like cuphea, fuchsia salvia and pentas to enjoy the show all summer long. Hummingbirds especially like these plants with red flowers. You will draw more pollinators if you group the plants they like together in one area. It makes feeding more efficient — think buffet v. a la carte menu.

Dine in the tropics.
Dining oceanside in Santa Barbara would be dreamy, but if that's not likely to happen anytime soon, bring the beauty of the tropics right to your own outdoor seating area. You can reap the same health and well-being benefits of going on vacation but only have to travel out your back door. Better yet, you can do it every day! In this scene, this homeowner chose to grow all of her tropical plants and flowering annuals up close around her patio rather than further out in the landscape so she could feel the tranquility of being immersed in a tropical garden as she dined outdoors.

Enjoy the fruits of your labor.
Cap off the tropical experience by serving fruity drinks in the garden that are made from ingredients you grew yourself. Better yet, serve them in a coconut with a little paper umbrella! Find a recipe for the strawberry rhubarb margarita.




STOP BY PAYNE'S NURSERY TODAY!