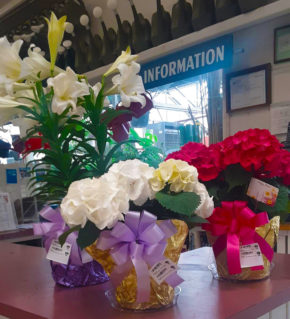 Now is a great time to send someone you care about a houseplant! 
Since New Mexicans are practicing "Social Distancing" and we can't visit closely with our friends and families at this time — consider sending your loved ones a healthy, living houseplant to brighten their day as well as help keep the air indoors fresh. Plants can remove formaldehyde, benzene, and a host of other toxins that plague typical indoor air!
Choose from:
Easter Lilies
Geraniums in MANY colors
Sansevierias
Peace Lilies
Bromeliads
Orchids
Boston Ferns
WE WILL DELIVER FOR A SMALL FEE.