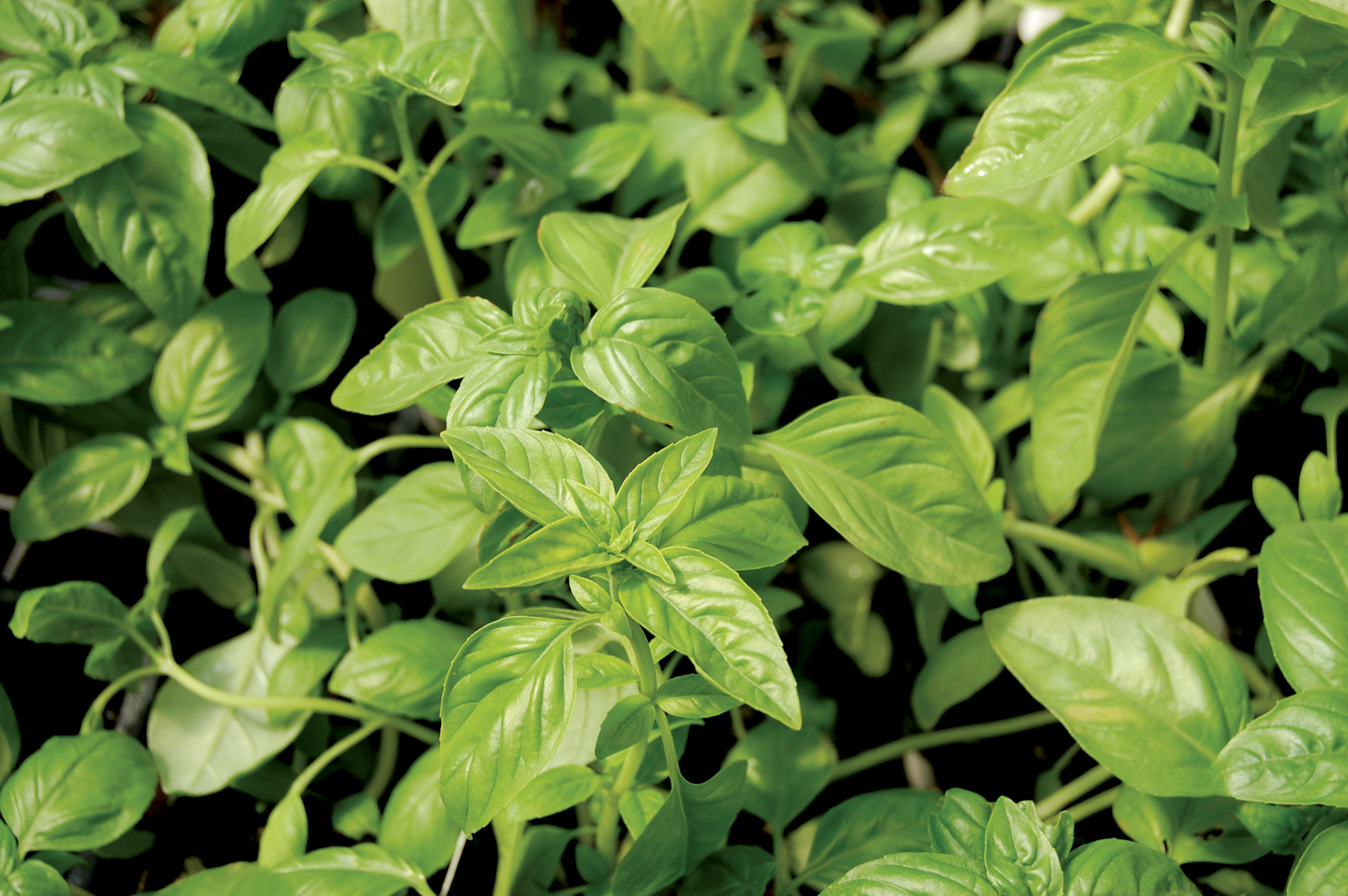 Ocimum basilicum
Sweet Basil is the most common variety of this popular herb and its highly fragrant leaves are used as a seasoning for a variety of foods. It has become popular as the main ingredient in pesto, the mixture of basil, olive oil, pine nuts, garlic and parmesan cheese. In northern New Mexico, it is used in preparing "Calabacitas," where it is cooked with summer squash, onion, fresh corn and tomatoes.
Basil plants need plenty of water and should be fertilized with a vegetable fertilizer once a week. Harvest the leaves by pinching new growth frequently to encourage growth and discourage it from blooming.
There are many cultivars of basil, so come in to see what we have ready for you to plant now.
Type of Plant: Herb
Distinguishing Characteristics: Easy to grow, needs plenty of water
Water Use: High
Flower Color: Various
Sun/Location: Full Sun