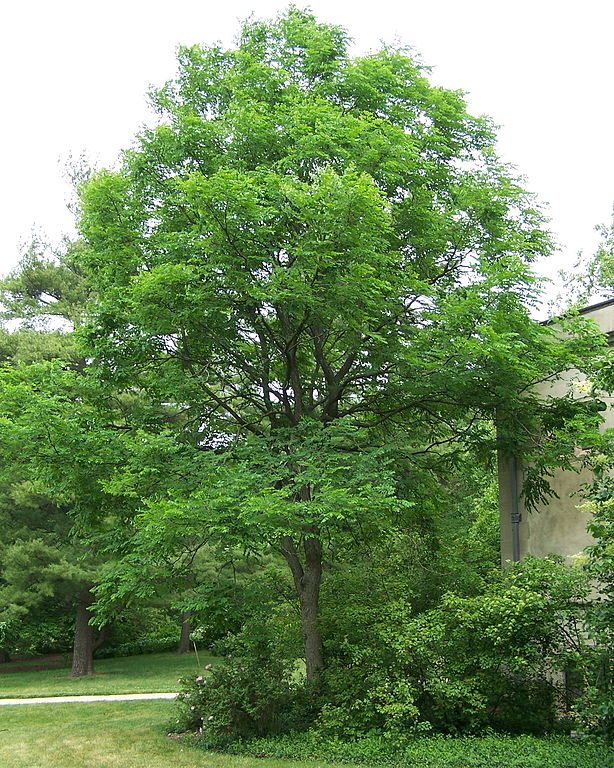 Gymnocladus dioicus
Picturesque shade tree in both summer and winter. Its coarse ascending branches often form a narrow crown. Leaflets emerge late in spring, changing from pinkish tinged to dark, almost blue-green. Drought and pollution tolerant.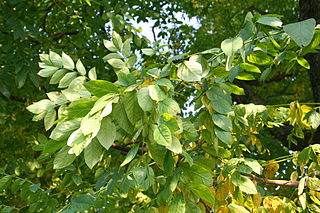 Fragrant white flowers in spring.
Called Kentucky Coffee Tree because its seeds were once roasted to use as a coffee substitute.
Type of Plant: Ornamental Deciduous Shade Tree
Distinguishing Characteristics: Heavy, contorted branches and furrowed grey bark. Divided deep-blue-green leaves turn bright yellow in fall
Water Use: Low
Flower Color: White
Sun/Location: Full Sun
Approximate Height at Maturity*:&nbsp50'
Approximate Spread at Maturity*:&nbsp40'
*Under average conditions in Northern New Mexico