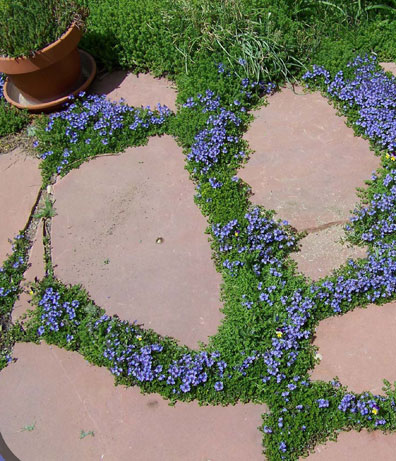 Veronica liwanensis
Used in rock gardens and as ground cover, Turkish Speedwell is a spreading xeric perennial with very dark, glistening green oval leaves and cobalt blue blossoms. It forms a mat and has low water requirements once established.
Type of Plant: Perennial Groundcover
Distinguishing Characteristics: Small glossy green leaves make up a dense mat blanketed with intense blue flowers.
Water Use: Low
Flower Color: Blue
Sun/Location: Full Sun to Shade