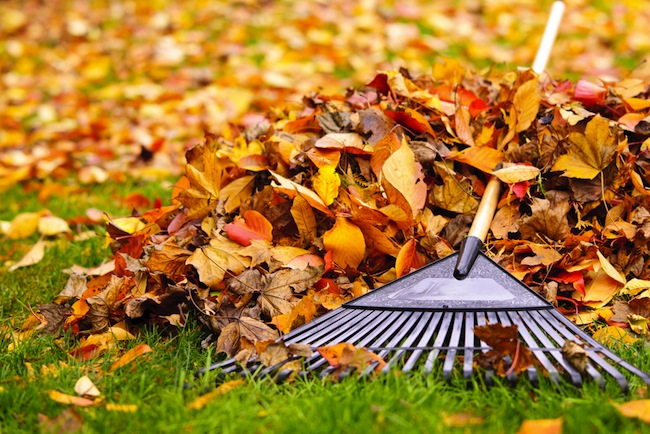 Now that the weather is a little warmer, it's a good idea to bring out the rake and start cleaning up any wet leaves that are still on your grass from last Fall BEFORE you even begin to THINK about watering!
Thick layers of wet leaves covering your lawn blocks your grass from receiving the air and sunlight that it needs to remain healthy. Some homeowners run a mulching mower over fallen leaves and let the cut-up pieces remain on the lawn, thinking that these mowed leaves are like mulch that will help-or at least not hurt-the lawn. It's true that mulched leaves can be beneficial for topsoil. But it is vital that most of the mulched leaf pieces get down into the lawn rather than remain on top where they continue to prevent sun from reaching the grass blades.
Its also best to rake your wet leaves so they don't create a breeding ground for pests and diseases.