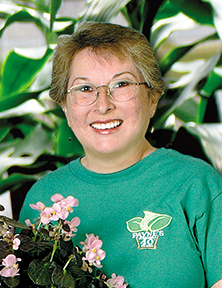 ATTENTION TURNS TO PERENNIALS!
My garden goes through stages. In early spring, it starts out with the white Iberis and purple Pasque Flowers, then it changes to blue with the Catmint, Johnson's Blue geranium and Iris in bloom. Somewhere in-between are the yellow tulips and daffodils. Then come the blue Salvia May Night and the magenta Peony. Now it is more orange and red as the different Echinaceas, the hardy hibiscus, Agastache and Firecracker Penstemon are in bloom. Each year we add more perennials to the garden.
Most of the perennials in our garden came from Payne's. We just received a new selection of perennials. Come see what is available. As for the greenhouse, we are into the second week of planting poinsettias!
HAPPY GARDENING!