We received another shipment of Citrus Trees! Hurry in because these won't last!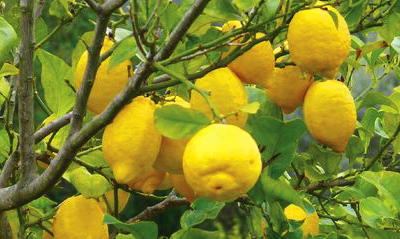 The history of citrus and its spread around the world would read like a popular adventure novel. Around 300 BC the first citrus found its way into Europe, via Alexander the Great. Later the Arabs distributed sour oranges and lemons throughout Northern Africa and Spain and the Portuguese brought the first specimens of sweet oranges from India around the 16th century. In Asia, mandarin oranges moved to Japan from China during the 12th century AD. Citrus made the trip to the New World on Columbus' second voyage in 1493. They adapted so well to this new climate, that many varieties have become major agriculture crops.

Citrus trees are popular plants that can be grown in containers. Some of the best varieties of citrus such as lemons or limes can grow in a pot for years and produce an abundance of fruit.

If you're interested in growing your own citrus fruit at home, Payne's has a one of the most popular citrus tree around – the Meyer Lemon tree. An heirloom dwarf lemon with delicious golden-yellow fruit. It makes a fine potted plant and is the hardiest lemon for cool temperatures. The fruit is more flavorful than store-bought lemons and is prized by chefs. It bears heavily at a young age, flowering and fruiting year-round. Brought into the U.S. at the turn of the century from China, this lemon tree is thought to be a hybrid between a lemon and an orange.

CLICK HERE to download Payne's CITRUS TREE Gardening Tip!