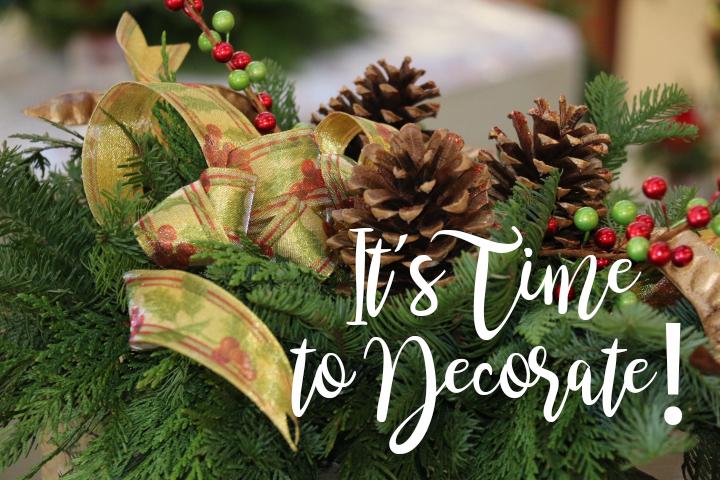 IT'S TIME TO DECORATE!
Payne's has some of the FRESHEST and MOST EXTENSIVE
Selection of Holiday Décor of any Santa Fe Nursery!
Fresh, Homegrown Poinsettias that will last and last and last…
Top-grade, Fresh Cut Plantation-grown Trees or Permanent Trees (aka artificial trees)
Live Trees to plant after Christmas
Wreaths, Garlands, Greens, and Centerpieces
Unique ornaments and lights
We sell out fast so call or come in today.
GET YOUR WONDERFUL, FRESH HANDCRAFTED CENTERPIECES CREATED
BY OUR TALENTED PAYNE'S TEAM AT THE SOUTH STORE TODAY!