A tropical paradise is closer than you think!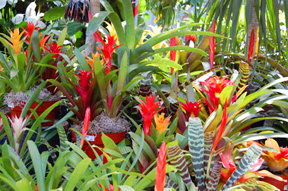 We just received a shipment of beautiful indoor tropical plants perfect for creating your own tropical paradise. These plants can add color, comfort, and life to your surroundings when you just can't get away to the beach or the rain forest. Plus, they're easy to care for too!
Stop by and pick-up some new tropicals that we just received such as Bromeliads, Peace Lilies, Orchids, Ferns, Begonias and more at either of our two locations in Santa Fe.