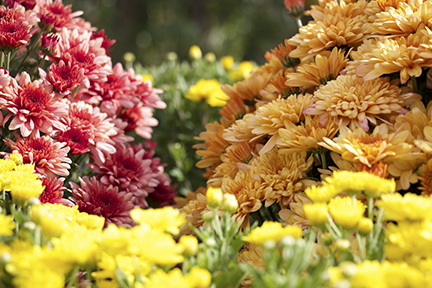 Fall is a great time to plant because cooler temperatures mean less stress on plants.
Plus, roots grow all winter so plants will be well established by next year's growth. Start planting and enjoy great SAVINGS with the SALE prices below!
20% OFF
Vines, Shrubs, Deciduous Trees and B & B Deciduous Trees
(Excluding upright Conifers)
30% OFF
All Containerized Fruit Trees & Perennials
(Excluding Mums and Pansies)
50% OFF
Select Outdoor Plants! Selection Varies at Both Stores!
Plus more savings!
SALE limited to stock on hand, while supplies last.