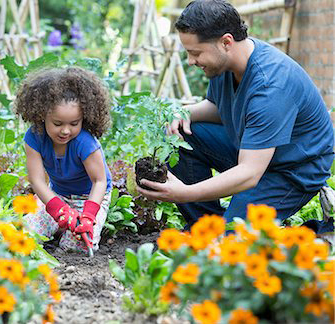 Give DAD a Gift that He Can Enjoy for Years to Come!
Bring DAD by Payne's and let him choose a tree of his choice or plant one in his honor.
Whether you're looking for shade, fragrance, color or fruit, evergreen or deciduous, Payne's has an excellent selection of all kinds of trees in stock at both stores, including really big trees at our North store on Camino Alire.
Trees provide a habitat for birds, help cleanse the air and can be a daily reminder of the deep roots and long-lasting love of your family.
USE THE COUPON FROM OUR SPECIALS PAGE AND SAVE 20% OFF ALL OUTDOOR TREES IN STOCK!