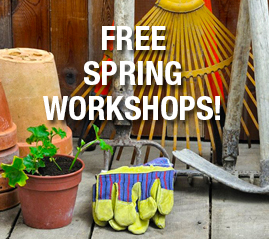 Want to Know How to Improve Your Garden Soil?
Join us this Saturday for our Spring Workshops
at 11:00 AM at our SOUTH store at 715 St. Michael's Dr.
MARCH 28 - Lizzie Hurt from Soil Mender: Improving Your Garden Soil
Participants will receive a 20% discount card to use the day of the workshop. Here's this Saturday's Workshop:
CLICK here for a complete schedule and more information.