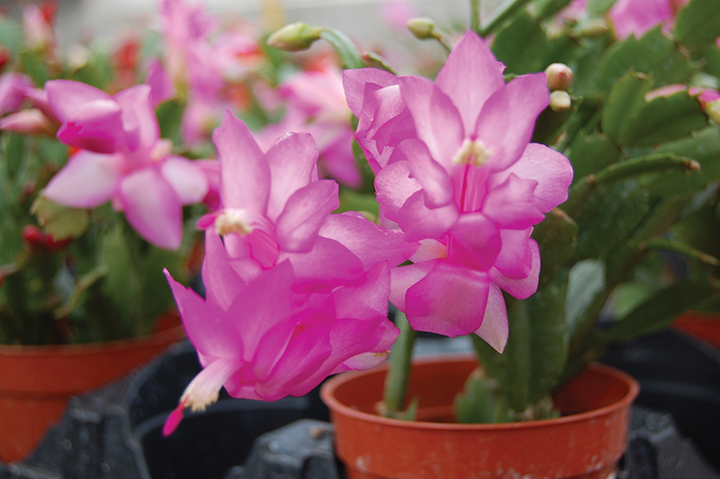 Christmas cactus are strong, easy to grow and can thrive for many years. In mild weather they can be kept outside in light shade or very filtered sunlight. They cannot tolerate frost, so be sure to bring them inside before it freezes in the fall. Here are a few interesting facts about these succulents:
Christmas Cactus are named as such because they are a type of succulent in which they flower in the Southern Hemisphere at a certain time of year.
Like many tropical cacti, Christmas Cactus is also an epiphyte.
The Christmas cactus is a member of a group sold as holiday cacti that also include the Thanksgiving cactus and the Easter cactus.
The flowers are available in a wide variety of colors including red, purple, orange, pink, fuschia, cream, etc.
A Christmas Cactus can live for 20 to 30 years
Did you know that plants can help with reducing excessive noise? They have the greatest effect in areas with many large, hard surfaces
The botanical name of the Christmas Cactus is Schlumbergera, named after Frédéric Schlumberger (1823-1893)
Remove dead flowers regularly. This will stimulate the plant to produce new flower buds. The flowers will bloom for approximately seven days
The hanging stems of the Christmas Cactus can become 60 centimeters long.